Let's see how my breakdown looks after the first two games:
Offense
: Push - Wrong. Phillies have been outscored 14-7. No Phillie has more than 2 hits in the series.
Defense
: Rockies - Really a push at this point.
Bench
: Phillies - Also a push. The benches haven't really been involved to this point.
Relief Pitching
- Rockies. I was right on with this one. The Phils bullpen gave up 3 inherited runners and 5 others on Thursday. The Rockie pen has been solid, despite Manny Corpas' "water on the shirt" issue.
Starting Pitching
- Phillies. Wrong again. The Phils were outpitched in both games.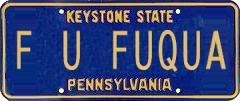 Managers
- Push. Dead wrong on this one. Clint Hurdle made Uncle Cholly his girlfriend on Thursday. I understand he's "Manager of the Year" and Charlie's everybody's favorite manager right now, but this is exactly why you can't go into the National League playoffs and expect to win with an incompetent manager. Pulling Kendrick in the 4th inning lost the game. He had recorded two outs followed by a pitch-around walk (which was mistake number 1) and a swinging bunt single before being pulled for Kyle Lohse. Why would Charlie think Lohse, a starter who does not usually come out of the pen who had less success during the season than Kendrick, would have a better chance of getting Matsui? He didn't. If the situation was so important that Charlie felt pulling his number two starter in the fourth, he should have used the appropriate reliever, such as JC Romero, who actually is a reliever, has a 1.92 ERA, and is a lefty, meaning Matsui would have batted from his weaker right side. Or even put in Brett Myers, get out of the inning, and see if Myers can go 2 more innings with the hopes of shutting out Colorado and getting to their bullpen. Even Gordon or Alfonseca would have been better options. Instead, Charlie went with his gut, and despite its prominence, cost the Phils a playoff victory.
Prediction
- Phillies in 4. Hah.
------------------------------------
File Under: Intangibles
MLBtraderumors.com has a piece today on Aaron Rowand's impending free agency, you can read it
here.
My favorite part: " Beyond his above average offense and defense, he brings an intangible bonus..." I told you Rowand was good for 7 to 8 intangibles all by himself. Now he's going to get paid for them. Idiots...
------------------------------------
File Under: Gotta Start Somewhere
The Pirates fired Jim Tracy yesterday, 17 months after I started my
"Fire Jim Tracy Campaign."
Do I think it is a good move? Come on, I had a "Fire Jim Tracy Campaign." Who should their next manager be? Charlie Manuel.
Corey