The Phils are adding an alternate uniform for next year. Here it is: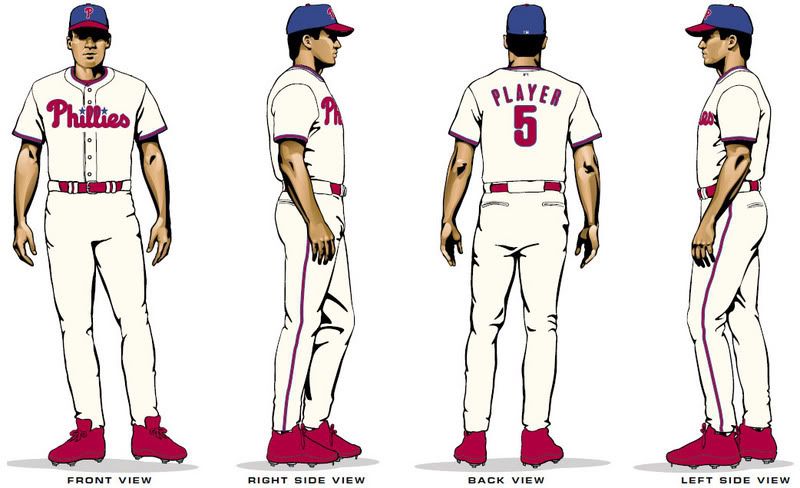 Frankly, I could do without the blue hat. I don't even like the little blue button on the interleague cap, now I have to deal with an entire blue lid...with a red bill to give it just enough of a ridiculous Cirque de Soliel-esque look. Like a 6 year old decorating Easter eggs, probably one color too many. It's a shame that the horrible blue hat distracts from what otherwise is a nice, simple red and white pinstripe-less design.
----------------------
This Little Piggie...
The Lehigh Valley Iron Pigs recently unveiled their logo and uniforms. Props to the FeHams, the logo is pretty sweet. And the 5 uniforms and 4 hats aren't bad either. Wait, what? Five jerseys and four hats?
Imelda Marcos
thinks that is wardrobe excessiveness. You can see all the different possible combos
at the team store
. Below is the cool logo.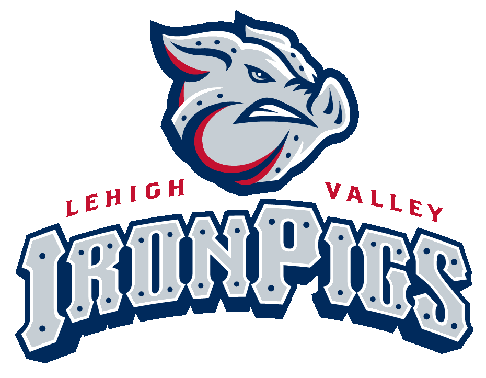 Corey