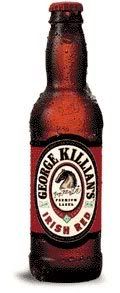 Chris Roberson - Killian's Irish Red
"Irish red" denotes a particular type of reddish ale from Ireland, usually made with roasted barley that imparts a smooth, malty flavor that is less bitter than traditional English ales. Killian's Irish Red, although red, isn't Irish or ale. It's a lager beer made by Coors that, although based on a traditional Irish ale recipe, has been modified to produce an American impostor. You just don't get what is advertised. Kind of like a speedy, defensive replacement that lets more flyballs drop than his predecessor. Killian's isn't Irish ale, and Chris Roberson isn't a major league outfielder.
------------------------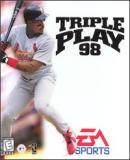 Triple the fun...
but double the misery.
The Phils turned their second triple play of the year when Dobbs and Utley combined in the first, but it merely delayed the Colorado avalanche of runs, as the Phils lost their second straight. Is anybody still thinking Wild Card at this point?[Why is Brian Jordan on the cover of the Triple Play '98 game? Pretty weak selection. Who's going to be on there next year, Russell Branyan?]
------------------------
Gavin Eaton
I second Carson's pictorial sentiments from yesterday. Eaton has made more people vomit this year than ipecac. The Eagles' punt return team is in a better situation than the back end of this rotation. Of course, he did only have nine days rest. If they would have given him a full two weeks, he probably would have made it past the 5th inning.
The only thing worse than Gavin Eaton is Gavin Eaton for two more years. His ERA's from the last three years (including this one) are 4.27, 5.12, and 6.31. I busted out my TI-83 graphing calculator and figured next year's ERA should sit at about 7.44.
Seriously though, he's given up less than 4 runs in only one of his last 7 starts. How can they keep running this guy out there and giving up wins? They took a chance and it paid off with Kendrick earlier this year. Why not try again? Happ, Castro, heck even Matt Maloney. Somebody. Anybody. Eaton's starts are virtual losses, so taking a chance on somebody else could only be neutral or positive.
Lastly, Eaton's 6.31 ERA is now higher than Paul Abbott's nauseating performance of '04 (6.24.) Stellar.
Corey