The Phillies have a tradition of completely useless middle infielders. You don't have to go back far to think of a few: that No-Talent-Ass-Clown Danny Sandoval racked up a .200 average over 2 seasons recently; Alex Gonzalez was so bad he retired before the Phillies could release him (he was batting .111 at the time); David Doster hit .233 in two years with the Phightins.
Those three are bad, but they couldn't do what Terry Harmon did. Harmon, a 5th round pick in the '65 draft, worked being a horrible, usless middle infield substitute into 10 major league season. Basically, he was the 70's, non-Hispanic version of Abe Nunez.
In 11 years from 67 to 77, Harmon spent time with the south Philly club in 10 of them. He compiled a lifetime .233 average and hit a total of 4 home runs. Hit under .200 3 times. In his next to last year, he had an offensive explosion, hitting .295-0-6. The next year he sacrificed average for power (he's the original Bobby Abreu...) and smacked a career high 2 homers while knocking in 5, but his average dropped to .185. Despite his late-blooming and career number the previous two seasons, he never played for the Phillies again. He was released April 5, 1978.
Take a look at the baseball card Harmon signed above. He put the years he suckered the Phillies into paying him on the card! How wide is Harmon's smile when he writes
67-77
on an old Topps card? He knows it was a joke that they kept him around and he revels in it, like a little kid who got away with something. In fact, Harmon is the human embodiment of the "Flaming Bag of Dog Crap" Halloween prank, except it took him 11 years to run away after he rang the doorbell. And now Harmon smiles and signs
67-77
and the Phils haven't scraped the crap off their boots. Typical.
Thanks to
Moe Ville
for the heads-up on the less-than-spectacular career of Terry Harmon.
---------------------------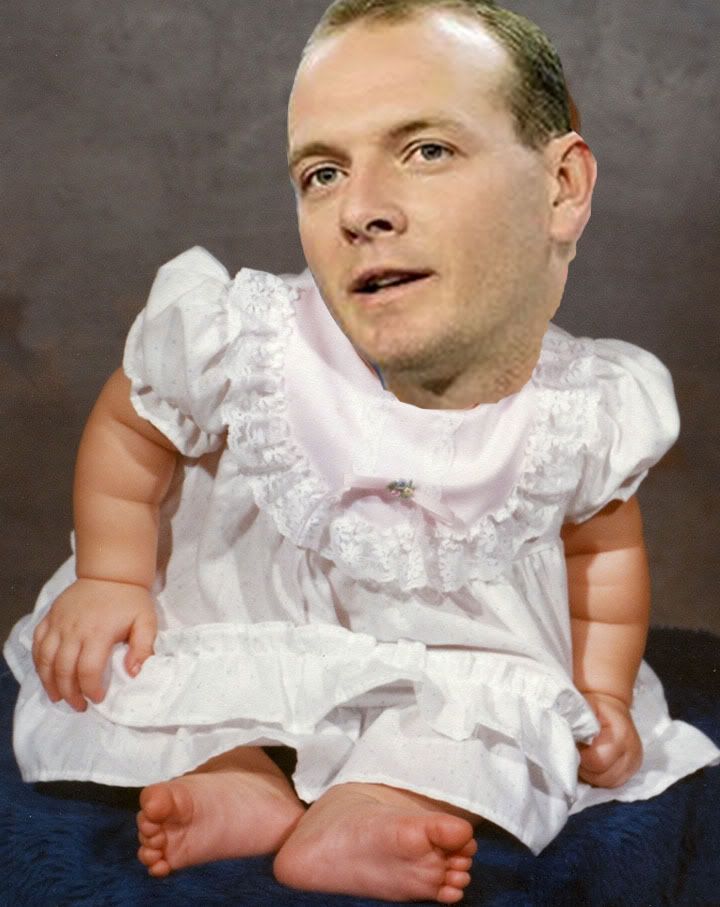 Game Notes:
- Once again, Billy Wagner acts like a little girl. After Burrell's game-tying homer in the 9th, the Rat had this to say, "He has a one path swing, and I threw it in it's path." Waaaaaah. The man that nicknamed him "Rat" takes him deep and that midget loser won't own it like a man. Instead he has to crack back on Pat the Bat, who's "one path swing" has beat down Mets closers for years. Also, I don't care if his did have 31 straight saves before last night. The man shows his true height when the pressure is on, like facing his old team, Wild Card chases in the fall or the postseason (8.71 postseason ERA!!!!!) He doesn't even know how to "clutch up."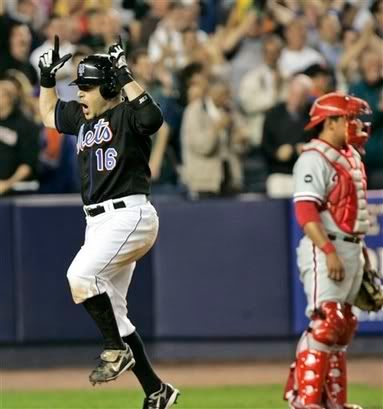 - Speaking of little bitches: Paul Loduca. The whole bat-flipping, running around the bases screaming like a fat kid who sees cake, and dancing like David Bell back to the dugout, was disgusting. That was the classic example of how to show up a pitcher. I will be very disappointed if, the next time he plays the Phillies, he doesn't get a pitch directed his way. Last night I wanted one at his head, but that probably shouldn't happen. Getting one between the shoulder blades, now that'a different story. Loduca needs to be reminded that he's been the Phillies' bitch every since Victorino rolled his ass last year.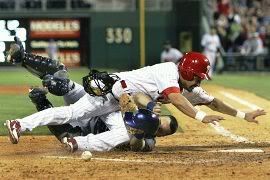 Corey