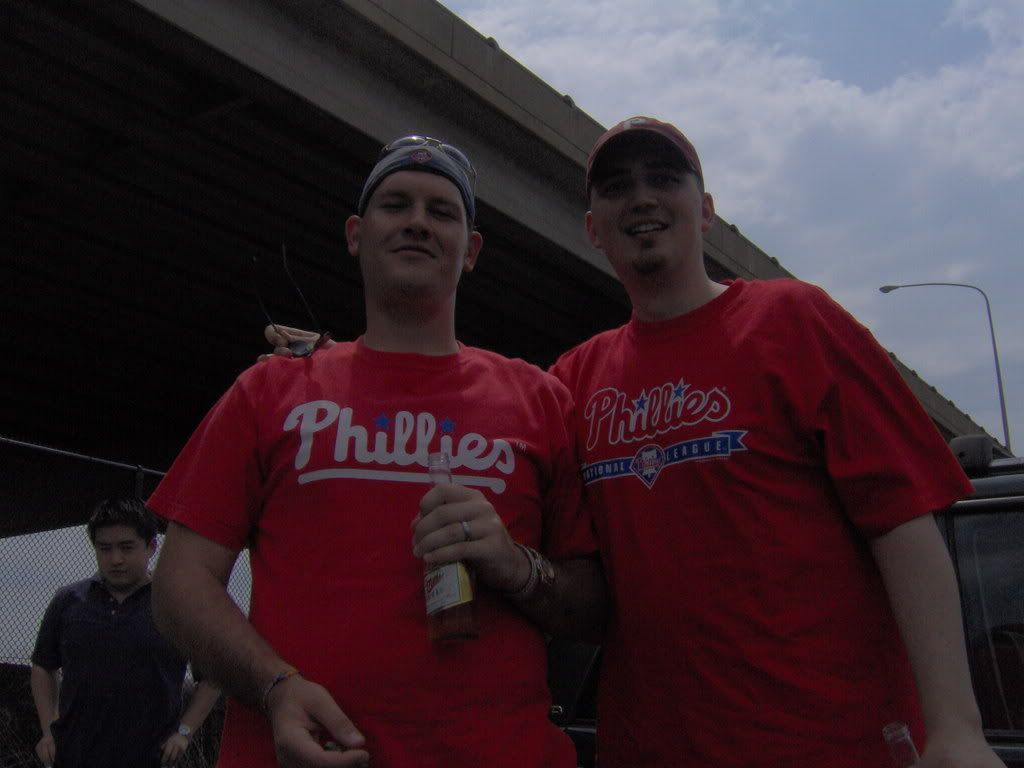 Sorry to anyone who showed up to the tailgate (our bad, ChuckM) only to find random losers in the spot where us losers were supposed to be. I've been throwing down in lot Q for years without any hassle from the Man, but of course the first time had to be Saturday. The Phils wouldn't have it any other way.
Saturday was a good day and the tailgate crew although small in number, 6 in total, was big in support of the Phightins. To recap: The sausage and hot dogs were washed down nicely by High Life and Strohs (if that isn't the creme de la creme of American beer...) Instead of Dunkin Donuts, we went with (Freddy) Garcia y Vega cigars for the "Starting Pitcher Good Luck Charm of the Day," with stellar results. We all had our down moments though: Carson had a little too much High Life, I had a little too much Skoal, my wife's car battery had me blasting AC/DC for a few hours without the engine running, and the Phils' pitching staff had the top of the 7th inning (Gas-Can Geary earned his nickname that day.) Still, pretty successful day for everyone.
I thought I would post some pics of the day, even though there are probably only 5 people who actually care to see them. Of course, maybe it will inspire some others to join us for the next WSBGM's tailgate later this year. Next time we'll be a little more organized.
Shout out to Wenxin, Anthony and Gut (aka Center City Shawn) for making WSBGM's Tailgate II triple the attendance to Tailgate I.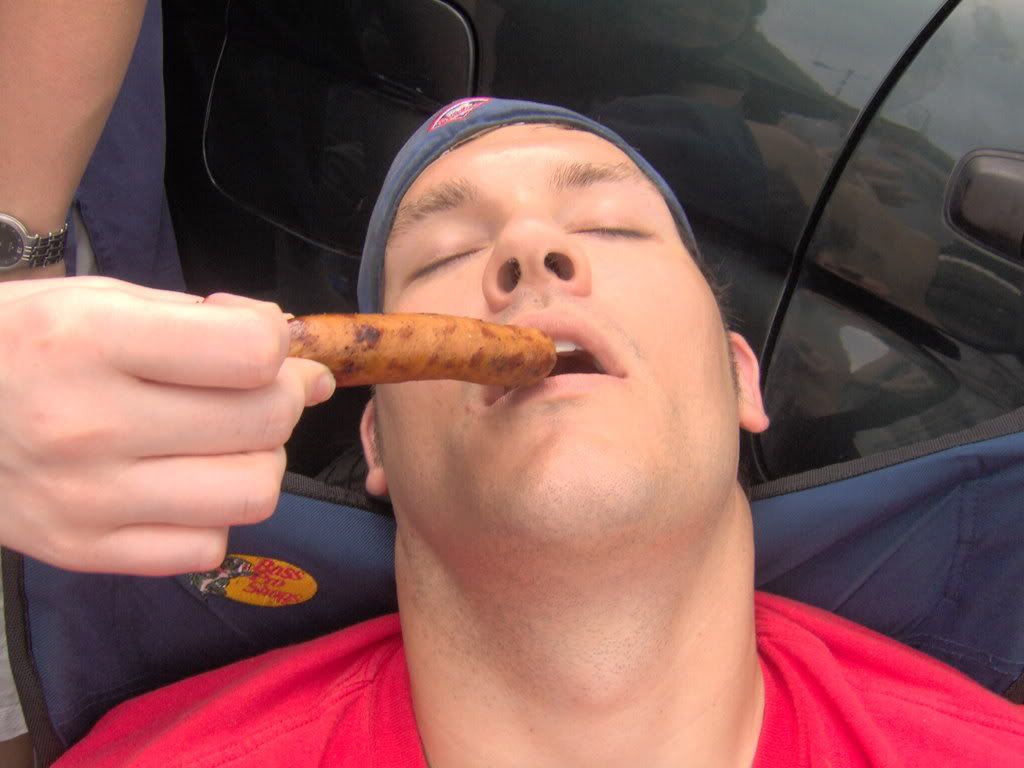 Corey