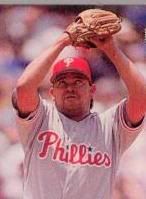 Phillies Phlashback Phriday: Fernando Valenzuela
Valenzuela signed with the Phils at the end of June in the '94 season for $275K. He pitched in 8 games, started 7, and went 1-2 with a 3.00 ERA. Unfortunately, the '94 season was shortened by the players strike. It is my contention that the strike cost 'Nando and his stellar ERA the Cy Young. He and the Expos, who were running away with the East then lost all of their players, were hurt most by the labor dispute.
Also, Valenzuela's fat ass was 3-12 (.250 for you math wizards) at the plate. Baseball reference lists his "Similar Batters" as Dwight Gooden and Abraham Nunez...
----------------------------------------------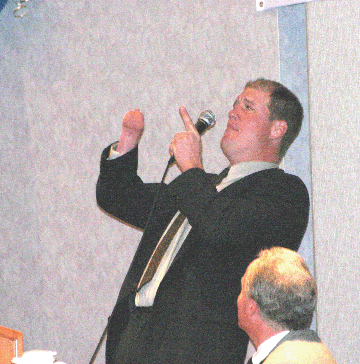 Saturday Poll:
Who would you rather have pitching for the Phillies this year: Adam Eaton or Jim Abbott, except he's not using the good arm, instead he's rolling it up there with the stump?