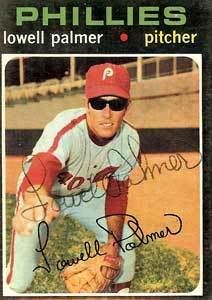 Today's Phlashback spotlight shines on former starting pitcher, Lowell Palmer. I don't know much about Palmer. Frankly, I've never heard of him before this year, so I'll have to trust somebody else. From commenter
chuckm
:
"Palmer was a promising young first round draft pick in 1966 who was sent down from training camp to the Phillies AAA team in San Diego really quickly in 1968 after he started dating manager Gene Mauch's hot 18 year-old daughter (or so the story goes)."
He dates the boss' daughter, wears cool black shades apparently all the time, and bears a striking resemblance to Social Distortion frontman Mike Ness. That's enough for me. It's enough to put Palmer pretty far up the list of my favorite Phillies, somewhere ahead of Dickie Thon, but behind Ed Delahanty. My only problem with Lowell is this: when you are this cool, why risk your baseball career on some 18 year old dime-a-dozen broad? The Fonz probably got less tail than Lowell Palmer yet he's in AAA because he had to mess with the skipper's daughter. I hope Miss Mauch was something special...
-----------------------------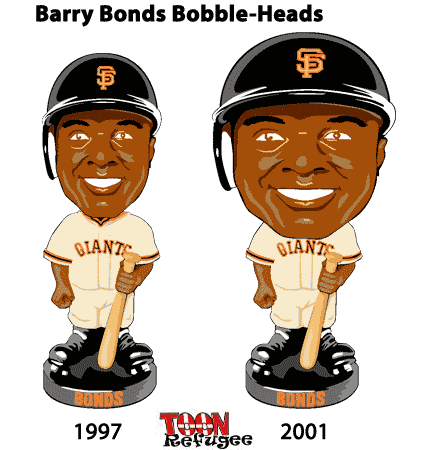 I have no idea what happened in the game last night...that is waaaaay too late for me to stay up to watch baseball (unless the show involves nudity or graphic violence, it's not worth watching after 10:00.) Apparently the Phils won, and Gavin Eaton still sucks...
Corey