Every player has their own music that plays when they come to bat or emerge from the bullpen. For instance, Pat Burrell prepares to look at a called third to Dio's
Holy Diver
. Before Bobby Abreu would not get a clutch hit, he would hear some electric organ with drums and Spanish gibberish. Very nice. Well, some of the players decided to change their "theme songs" this year, and as a Phillie's insider, I was able to get ahold of most of them.
Batters:
Chase Utley
-
My Wife
by The Who - "My life's in jeopardy, murdered in cold blood is what I'm gonna be, I ain't been home since Friday night and now my wife is after me." Utley recently got married to this little nugget, but maybe hasn't given up the Burrell-lifestyle just yet.
Shane Victorino
-
Tiny Bubbles
by Don Ho - Victorino celebrates his Hawaiian heritage with this great island singer, but also foreshadows the champagne celebration the team will have after clinching the NL East later this year.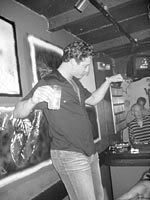 Pat Burrell
[Sunday] -
Sunday Morning Coming Down
by Johnny Cash - "I woke up Sunday mornin' with no way to hold my head that didn't hurt, and the beer I had for breakfast wasn't bad so I had one more for dessert." Yeah, that pretty much sums up preparing for a 1:05 Sunday game.
Pat Burrell
[not Sunday] - alternating between Dropkick Murphys songs
Barroom Hero
["He's a big strong man with a child's mind, don't you take his booze away."] and
Kiss Me I'm Shfaced
["One more for the gal then I'll escort her home, come last call I'm never alone."]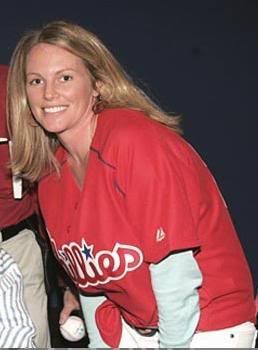 Wes Helms
-
I Wish I Was Queer So I Could Get Chicks
by The Bloodhound Gang - Why? Because it worked for the Phillies last third-sacker. Look, this little jewel is Fairy Feet's lady. Who needs more proof that miracles can happen?
Abe Nunez
-
I Believe In Miracles
by The Ramones - He has to believe in miracles to have any thought of getting a base hit.
Ryan Howard
-
Dirty Deads Done Dirt Cheap
by AC/DC - $900K for fifty-plus homers is dirty and cheap. I think it's part of his bargaining for a new contract...
Rod Barajas
-
Oh Canada
by any random Canuck. Normal Candadians do not pronounce the "j" as an "h" so Rod just wants to set the record straight on his heritage.
Pitchers:
Brett Myers
-
Violent World
by The Misfits - "C'mon, c'mon c'mon to the violent world with me." Brett just wants to tell everyone that we are all a product of our environment, and that singular violent acts should be analyzed with a broader sense of cultural significance and societal culpability. At least that's what he wants to say after the Phillies rejected his request to play "Smack My Bitch Up" by Prodigy...
Cole Hamels
-
Long Haird Redneck
by David Alllen Coe - "My long hair just can't cover up my redneck." He might have been born in San Diego, but that Hollins-esque mullet says he's trying to hide a Kentucky-style red neck.
Jon Lieber
-
Hungry Heart
by Bruce Spingsteen and the E Street Band - "Everybody's got a hungry heart." Jon's is just a little hungrier than others, with a slight lean toward satisfying that hunger with Krispy Kremes.
Jamie Moyer
-
Paint It Black
by The Rolling Stones - "I see a red door and I want it painted black." The "red door" symbolizes the the white part of the plate, which Moyer hasn't thrown over for the last dozen years or so. Also, Moyer is as old as the Stones and may be related to Charlie Watts.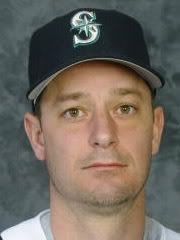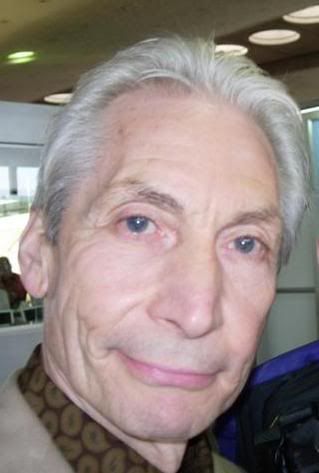 Coaches:
Charlie Manuel
-
The Idiots Are Taking Over
by NOFX - "Mensa membership conceding, tell me why and how are all the stupid people breeding." Now when Manuel brings a lineup card to homeplate with "Nunez" on it or screws up a double-switch, at least he'll have his own theme music.
Dick Dick Dubee
-
Smoke Two Joints
by Sublime. "I smoke two joints in time of peace, and two in time of war; I smoke two joint before I smoke two joints, and then I smoke two more." C'mon, his name is Dubee.
Enjoy Opening Day. Go Phils!!!
Corey