The Pirates completed a three game sweep of the Astros on Wednesday, while the following day the Phils completed a sweep of their own, losing the first 3 of the season to the Braves. Here is some key components of each sweep, the results of which will surprise no one.
Clutch Hitting:
Pirate hitters homered in the 8th, 9th, and 10th of the first game to come from behind, tie it and win it. In the second, they scored 2 in the 8th on a bunt single, a walk and two more singles.
The Phils are 0 for extra innings when it comes to scoring runs and scored 1 run in the first two games after the sixth inning. I didn't look up average with RISP, because I didn't want more temptation to shoot somebody...
Bullpen:

The Pirates bullpen (Jonah Bayliss, Damaso Marte, Matt Capps, Solomon Torres, John Wasdin, and Juan Perez) pitched 10 innings in the series and gave up 1 earned run, with Torres notching 3 saves.
The Phillies bullpen started off well in game 1, then MadDog gave up 2 in the 10th to lose it. In the second game, Gordon blew the save with 2 in the ninth then MadDog did his part and lost it in the 11th...again.
Lack of clutch hitting and an insufficient bullpen.Who would have thought these problems would ever plague the Phillies?
------------------------------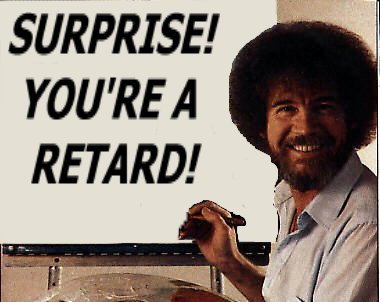 Charlie Manuel
I've wanted Manuel fired for about 2 years now. I've been quiet about Uncle Retard lately, but now I'm putting him on notice. He's a loss or two away from a full blown WSBGM's fire Manuel campaign. And I don't care how pissed off his wife gets...
------------------------------
Bullpen Help
One more start like that, and it could be Eaton taking a seat next to Ramon Henderson in the 'pen instead of Donut Eater...
------------------------------
Bullpen Help II
The Phils picked up Francisco Rosario from the Blue Jays for cash. (That is pretty pimp. Gillick rolls up to J.P.R. and pulls out a money clip, flips through it and goes, "How much for your boy Frank.") Frank had a 6.65 ERA with the Blue Birds last year and couldn't make this year's roster. If you think he's going to make a huge positive difference in this bullpen this year, well, read the sign Fuqua...
-------------------------------
Series Previews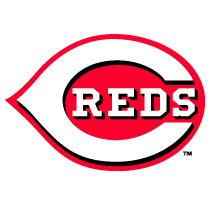 Pit: The undefeated Buccos travel to Cincy to play 3 against a Reds squad who took 2 from the Cubs. Adam Dunn is huge and strong and hit two jacks in the opener, Ken Griffey Jr. looks fat and old in RF, the 2006 NL strikeout champ is in their rotation, and one of their
bench players does heroin
. Sounds like a fun team. --- Matchups: Maholm v. Belisle; Duke v. Harang; Armas v. Milton
Phi: The Phils try to rebound in South Florida against the Fish who took 2 of 3 from Washington this week, which is like losing 2 of 3 to a real team. (Yeah they're ahead of the Phils in the standings, but I'm still glad I'm not a Nationals fan.) Miguel Cabrera is freaking awesome. But given the Phillie's play, a guy like Alejandro de Aza will kill them, not Cabrera. --- Matchups: Moyer v. Mitre; Myers v. Willis; Segovia v. Olsen.
-------------------------
Long Season
It's a long season. While all games are equal and it's important to get off (ha, get off...) to a good start, they've only played three games. It's WAY to early to start worrying or give up. It's NOT too early to start drinking after losses to dull the pain. If you're in the Philly area, I recommend a glass of
Siembra Azul tequila
(sold in many State stores in the Philly area, as it is imported by a company on Locust St.). Out-of-staters should try an 1800 Blanco on the rocks.
Corey