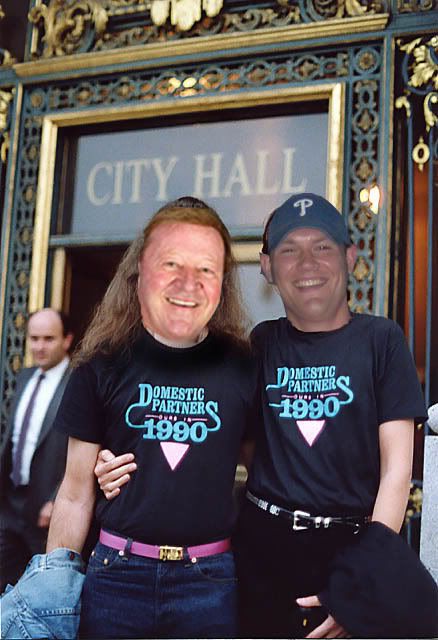 Carson used to dislike Chris Wheeler. He once wished for a tape recorder so that he could "get an official count on how many lame things Chris Wheeler said" He said that Wheeler should ride "the short bus" because he was a "silly r-tard" and once suggested that he be "banished from the booth."
Then, suddenly, the tune changed. Chris Wheeler became his favorite announcer. I quote: "I'm going to embrace my inner-Wheeler and proclaim my undying love of his commentary and unwavering loyalty to him as a top-notch announcer."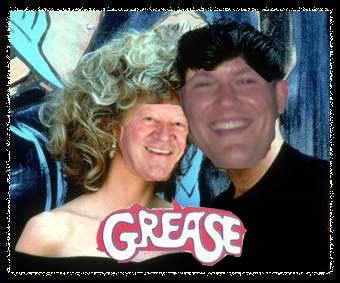 I was confused. How could this be? I tried for weeks to figure it out, and now I have. Apparently, this offseason, Carson and Wheels had their own little Hot Stove League, as they traveled together on a cross-country vacation. And to prove it, here are their vacation photos.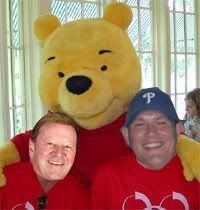 They started out in New York, off-Broadway in particular, as they starred in "
Grease
" for a few weeks.
Then to blow off some steam, they hit Orlando to relax at Disney World and spend some quality time with Pooh-bear. You can see the two buddies chillin' at the hotel pool below.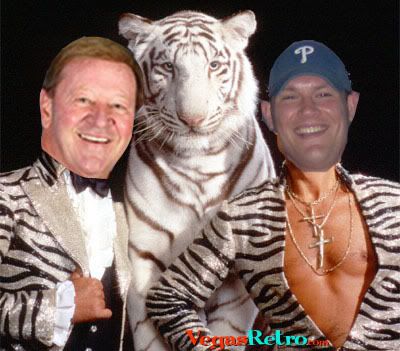 After that, they headed back north to Chicago where they performed as a Blues Brothers cover band for a while.
A stint as effeminent magicians on the strip in Vegas followed that.
The trip ended in happy San Francisco (first pic) where the two BFFs made their friendship official.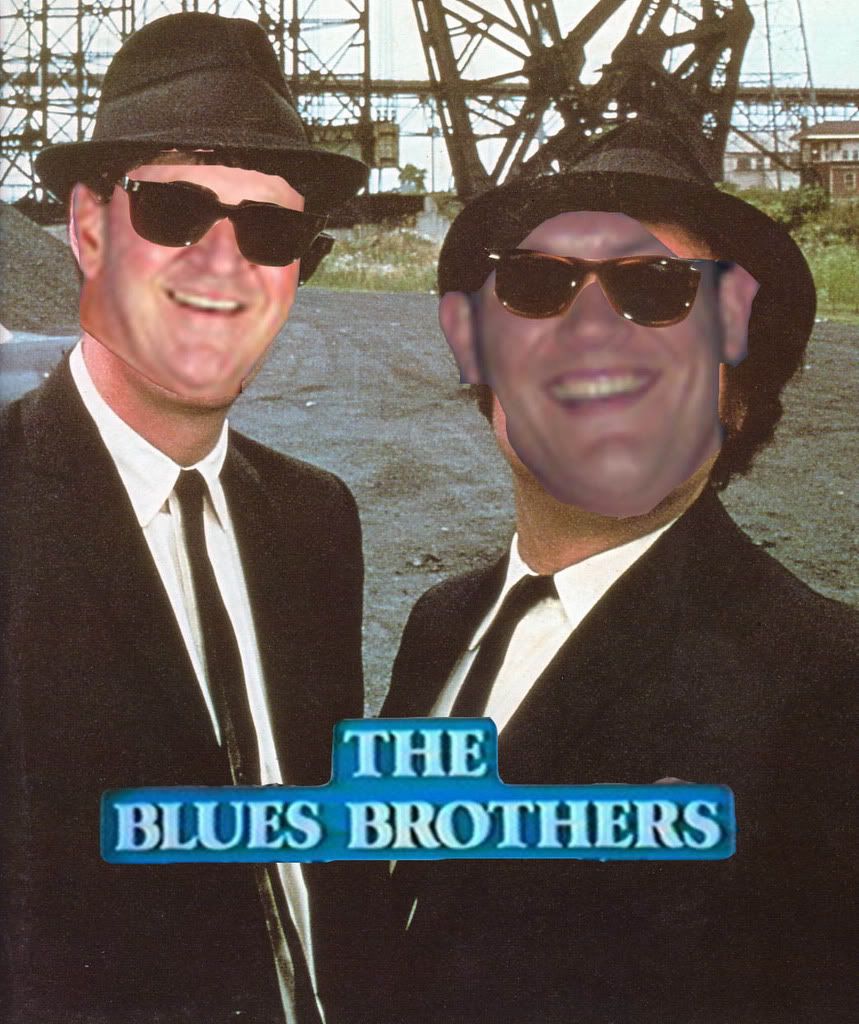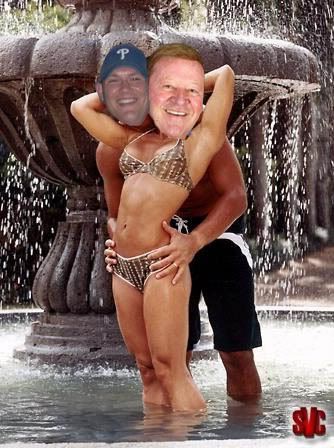 Keep it middle-in Carson, that's where Wheels likes it...
Corey