It's prime season for the Hot Stove right now. I'm so excited I'm practically "dripping with fervor." I have so much fervor, it's disgusting. So much so, that I must take a break from anxiously awaiting the impending signing of another useless utility infielder. Move over Abe Nunez, it's Mark DeRosa's turn... Therefore, today's post is completely Hot Stove unrelated. If you were looking for uninformed, useless, and entirely unreadable Phillies news, you can either go read a Marcus Hayes column or stay here and enjoy the Saturday Poll.
-------------------------------------------------
The
Flotilla
was last seen in Texas.
Sal's Pals
took their Norelco's north last season.
The Wolfpack
is most likely howling it's way out of town, and
Burrell's Girls
may creep along after them. Remember the
Duckpond
? That was just plain stupid. What's next, a Michael Bourn fan club? Well, yeah, maybe. I think the Cit needs some new fan clubs next year, and I have a few ideas. Which of the following is your favorite...or at least, which do you hate least?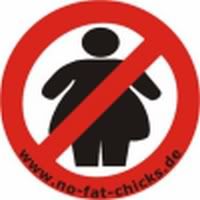 Chase's Chubby Chasers
- Where's the love for the fat chicks? Sure, when you need a
slumpbuster
, it's all good. But what about the rest of the time? Someone needs to lead a campaign to give some lovin' to the large ladies, and I think it should be the CCC. Picture it, a merry group of guys, whose three favorite things are the Phillies, Chase Utley, and girls wearing Phillies gear (maybe a Ben Rivera size 64 throwback jersey) who can't quite fit into their seat, so they have to sit in the handicapped section and end up spilling their jumbo-sized popcorn and nachos with extra cheese on some war veteran as they try to get out of their armless seat to get a large soda to wash down the 5 soft pretzels they just ate.
Flash's In-The-Pans
- This group is modeled after Gordon's '06 season. You know, the "start strong, things look great, uh oh, here comes a sore shoulder, a rising ERA and a blown save or two; oh crap that first half success was just a flash in the pan." while most other fan groups will be made up of fans, but I wouldn't be surprised to see Bud Smith, Tom Marsh, Garrett Stephenson, Tony Longmire, Pat Combs, Ben Rivera, Bobby Munoz, or Mike Mimbs comprise the majority of this group.
Sandoval's What-The-Hell-Are-We-Doing-Here-Gang
- Everyone in this group should watch the game with a perplexed look on their face as if to say, "Hey, how did I get here and why isn't anyone telling me to leave?" If a peanut vender tossed them a bag of nuts, they should drop it. If someone should insult a member of the WTHAWDH Gang, they should take a swing at the person, but miss by a mile. They should also stay as far away from the actual playing surface as possible. This way, they can be as much like Danny Sandoval as possible.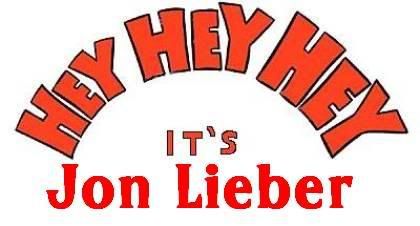 Lieber's Eaters
- This group should be made up of dudes greater than 3 bills, and ladies that roll in at a duece, deuce and a half. They should only come to the ballpark on Hatfield Dollar Dog Days and must sit on the opposite side of the park from Chase's Chubby Chasers, otherwise the CCC wouldn't be able to watch the game. If Lieber gets traded, I hope it is to a city with lots of fat people(hello Chicago), so the group recruitment is easier.