Here is my 2 cents on some of the rumors floating around...all to the tune of some outlaw country music. Why? Why not. Here goes:
Kerry Wood
Kris Kristofferson - "Sunday Mornin Coming Down"
Well I woke up Sunday morning,
With no way to hold my head that didn't hurt.
And the beer I had for breakfast wasn't bad,
So I had one more for dessert.
Has there been a day that Wood has woken up with a way to hold his elbow that didn't hurt? This time, after throwing only20 innings for the Cubs in '06, Wood opted against shoulder surgery. He plans to return in 2007 as a reliever, because obviously, relief pitchers don't have to use their shoulder. A couple million for a relief pitcher that may or may not pitch. I don't know enough about the true status of his shoulder, but I'm wary of this rumor.
Mark Derosa
Johnny Cash - "It Aint Me Babe"
Go away from my windowLeave at your own chosen speedI'm not the one you want, babeI'm not the one you needBut it ain't me babeNo, no, no, it ain't me babe
See if this sounds familiar: light-hitting infielder follows up a few seasons hitting about .240 with a breakout offensive year. He then cashes in a free-agent contract and couldn't hit .300 in a slow pitch softball league. That is the story of No-hit Nunez, but could repeat itself this year with Mark Derosa. The guy hit .245 with 17 homers in the 3 years prior to last season, and he is the answer at 3B? Just because he went to Penn doesn't mean he'll be as good as Doug Glanville.
Pat Burrell
George Jones - "I Just Don't Give a Damn"
There are those who'd like to change the way I'm living, it seams they just don't like me the way I am, tomorrow I may live the way their thinking, oh but tonight I just don't give a damn.
Burrell won't change the way he lives, and he won't change the way he plays, which is severly inconsistant. I not going to comment on any specific Burrell rumors, but as for trading him, I wouldn't be against it. Simply put, he isn't worth the money he will be make this year. Remember, this is the same guy who spent the half of the second half sitting on the bench. Is he still going to have leg and wrist injuries? Which Burrell is going to show up this year? If he can be replaced by Soriano, I would do in a heartbeat. I "just don't give a damn" about his OPS, either, but that is another arguement...
Gavin Floyd
/ Ryan Madson

Williams Hank Jr. - "Liquor to Like Her"
It takes a whole lot of liquor to like her Thats why I drink all the time It takes a whole lot of liquor to like her But when I'm liquored up I like her just fine
It takes a whole lot of liquor to attach value to these two. I'm speaking of course about the Floyd/Madson/Lieber for Sheffied. There are many arguements against this deal. Sheffield is old, his is expensive, he is injury prone, he should only be a DH, he's not that good anyway, he wants and extension, etc. But no way can I accept anything remotely close to "we can't give up Floyd or Madson." ??? This isn't 2004. In '04 you could have traded these guys for tons of talent. Now, I can' believe the Yankees would want these guys. In fact, I don't think they do. After a disasterous major league stint this year, Floyd's ERA in Scranton was over 4. You all saw how he handled pressure and stress. Think New York would be a good fit? And for Madson, '04 seems to be a fluke. That high 80's fastball has looked pretty sweet to opposing batters that last two years, and I look for that trend to continue. My hold-ups with the Sheffield deal have more to do with age/durability/money than what garbage they send to NY (except the Donut Eater, love the Donut Eater...)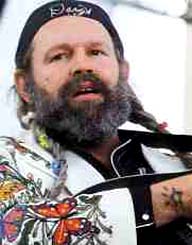 Aramis Ramirez
David Allan Coe - "Take This Job And Shove It"
You better not try to stand in my wayAs im a walking out the door.Take this job and shove itI ain't working here no more.
I wish this is what A-Ram would say to Chicago, but I doubt it. I think A-Ram will sign early, and back with the Cubs. Now, how do you say "take this job and shove it" in Japanese?
That's if for now
Corey