Dictators and Bi-Pitchers
The Dictator has now pitched 10.1 innings with the Phils without yielding a run. He hasn't given up an earned run since June 18th. Yet, he's only pithed seven times in the last seven weeks. I haven't seen underappreciation like this since Greg Harris went ambidextrious. Like a drunk girl with low self-esteem at a frat party, Harris went both ways versus the Cincinnatti Reds in 1995. The man had a specially designed glove that allowed him to switch back-and-forth, for God's sake! What's worse is that Harris had a 2.36 ERA with the Phillies in 1988 and instead of allowing him to show off his freakish talents in the City of Brotherly Love, they released him 1989. Of course, no Phillies team in the late 80's early 90's had much use for a versitile pitcher with a career 3.69 ERA. Kind of like a useless 21 year old lefty with a 1.66 ERA and a two month scoreless streak...
--------------------------
For The Ladies
Here is your monthly Tom Gorzelanny picture. What can I say,
sex sells
.
-------------------------
First Round Picks
Kyle Drabek
, the first round pick of the Phillies,is obviously really good. So far with the GCL Phillies, in a league full of undrafted high school kids and 16 year old Dominicans, Drabek has gone 1-3 with a 7.71 REA including 33 hits, 14 K's and 11 BB in 23 innings.
Brad Lincoln
, the first round pic of the Buccos, is not doing much better. He's 1-2 with a 6.75 ERA. At least he's pitching in the South Atlantic League...of course, he is 3 years older.
--------------------------
Tonight's Games

Cole Hamels has thrown 21 innings and given up 2 earned runs in his last 3 starts. Opposing pitcher Ramon Ortiz gave up seven in his last start, which means he'll probably shut out the Phillies. It's a day game, so Burrell likely won't be that hungover.
In Cincinnatti, Paul Maholm takes the hill against our old friend Eric Milton. Both ahve pitched well lately. Lots of righties on the Buccos, lots fo lefties on the Reds. Advantage Buccos.
--------------------------
The Wild Card Chase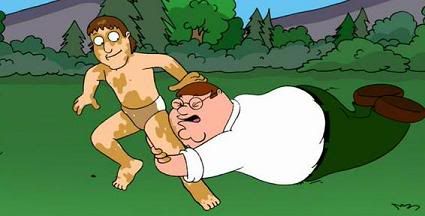 Corey