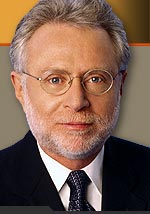 Carson is Christiane Amanpour.
Why? Because like CNN, we here at WSBGM's stick to our story. (Unlike CNN, we aren't run by over-the-hill hippies and deliver news with a decidedly left-wing bias, but I digress...)
I feel the need to bring this up because after the Phils' long winning streak, the bandwagon was at maximum capacity. Not since '93 ahve we seen a team like this. Charlie Manuel went from retarded hillbilly to the second coming of Confucius. It was Mardi-Gras in Phillie Town. Then came the Milwaukee Brewers. And so many people got hurt falling off of the wagon, the ER at Thomas Jefferson was on divert.
But don't count us as part of the casualties of a busted bandwagon. Nope, because we don't change our story due to two weeks worth of games. Like a zebra can't change his stripes, here are some things we here at WSBGM's will be saying, regardless of mini-streaks.
* Charlie Manuel is a poor tactition. He loses more games than he wins with his strategy. However, losing streaks are not his fault and winning streaks are not to his credit. Those are due to the players. Managers are hired and fired because of lots of winning and losing for two reasons: losing needs a scapegoat and player (sometimes) respond to change. But as much as we critique Manuel, we here at WSBGM's will never use him as a scapegoat for losing.
* Pat Burrell is a good player. He's not an all-star, but he's close. He probably makes too much money next year (who doesn't?) We think .285-30-100 is good.
* Alex Gonzalez is horrible, and everyday he is on the team is a waste or time, money and space.
* No matter how many "little things" David Bell does, we dont' like him. Everyone is riding the Bell Train of Success right now (he's hitting .279), so much so that he gets praised for fielding routine ground balls. Is this little league? We are not convinced. He'll be back to .260 with no power in a few weeks.
* Chris Wheeler is a tool.
* If you wanted to trade Bobby Abreu, it should have been done within the last two years. His trade value is at an all-time low. His power numbers have never been impressive (over 30 only twice, routinely around 20 a year) and that has continued into this year (only 4.) Yet, he hasn't hit higher than .308 in the last 5 years (currently .273.) Carson likes Abreu more than I, but we both agree he is worth way more to the Phils than anything they can get in a trade right now.
* We value defensive catchers, which is why Mike Liebethal will never be popular here. He is a hitting catcher who doesn't hit much. Coincidence the pitching has improved while he is on the DL? We think not.
* The bullpen and the bench are.....well, see previous blog.
Corey